Restauration of Citroen SM 1973
Updated 2017-09-03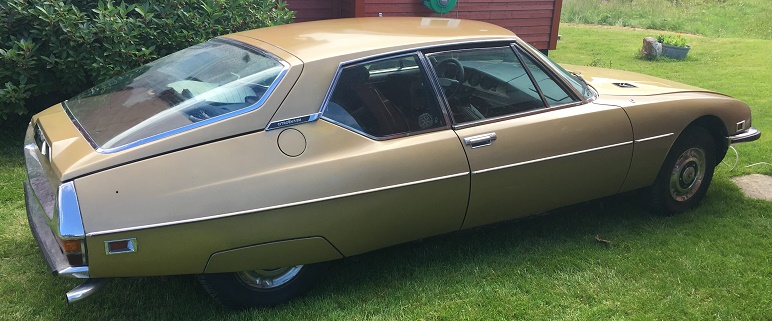 #1. 2008-2016 Located in Vesteraalen, north in Norway - before shipping south and restoration started. Pale paint but partly restored interior.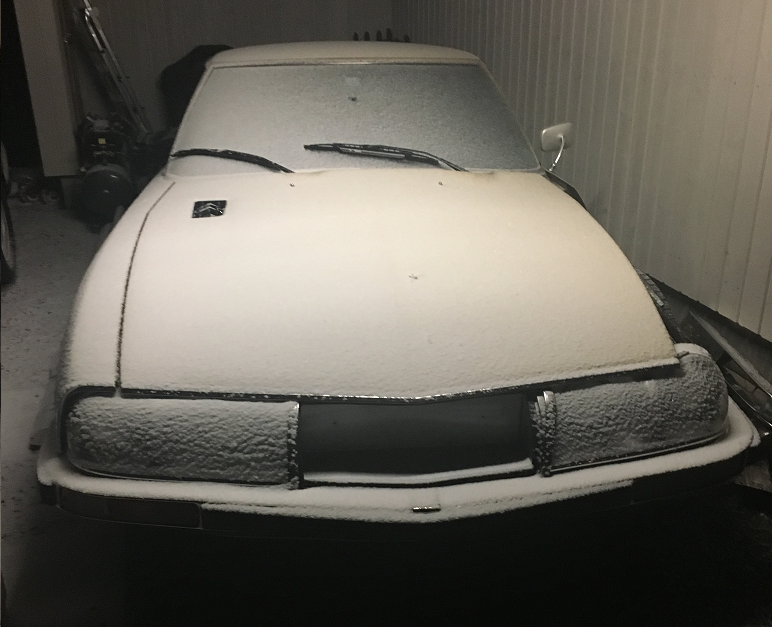 #2. From temporary storage in the carport before moving indoor.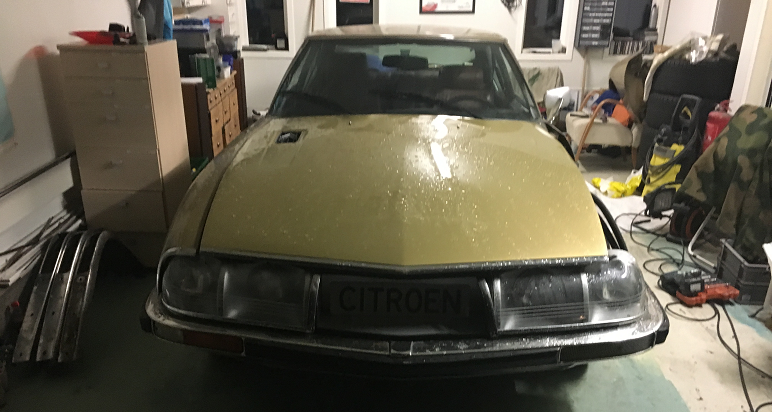 #3. Arrived in my garage. Left fender is already off.
#4. Bad news, windscreen has been removed, corrosion in the windowframe is visual. In total six holes to be welded.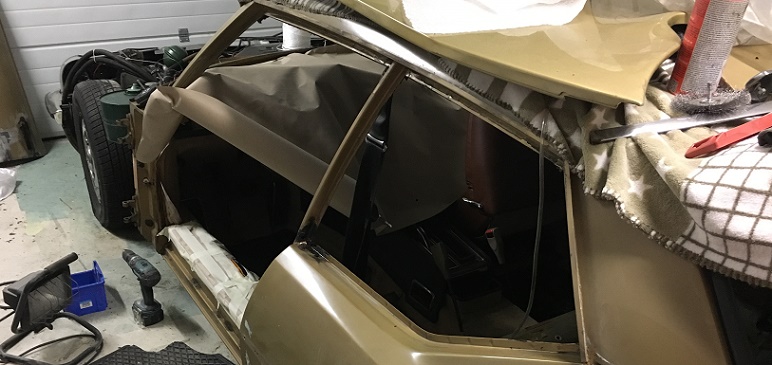 #5. Left side being teared down, discovering an ancient accident damaging the rear fender as well as the door.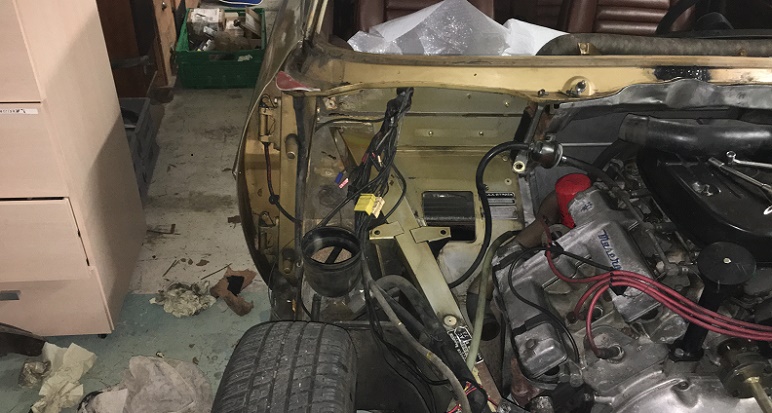 #6. Electrical motors to be checked - here the windscreen wiper motor has been removed for renovation.
#7. At body shop they discover more hidden secrets underneath layers of paint and...

#8. The cure is to cut and replace metal

#9. Nicely done here...

#10. ...and here
#11. SM straightened up - looking better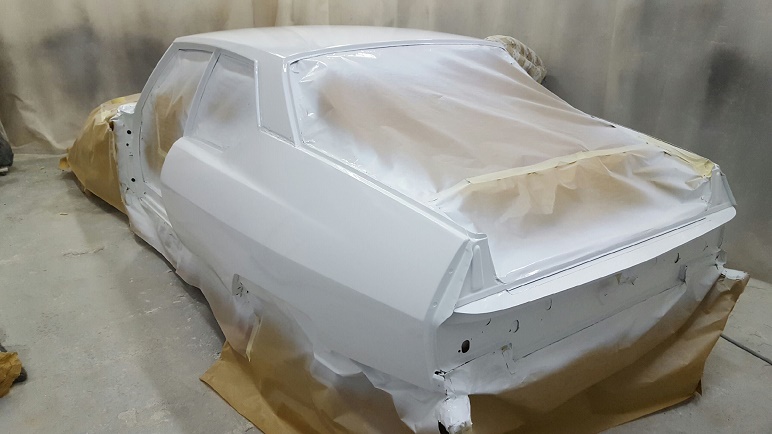 #12. Primer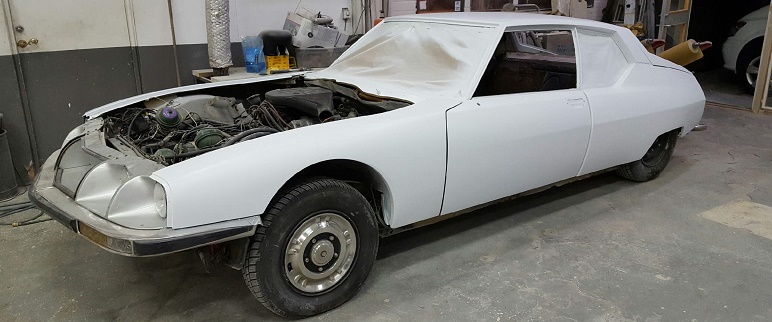 #13. Back together - closing in for paint job.
'
#14. FEBRUARY 2017 - fresh paint
#15. MARCH 2017 - rebuilding the nose

#16. APRIL 2017 - rear window installed as well as headline
#17. MAY 2017 - Functional test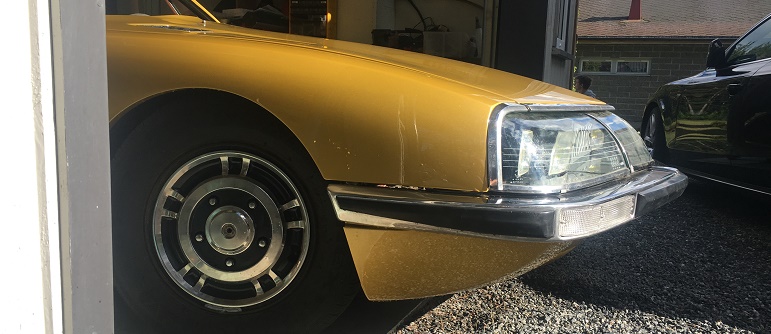 #18. JUNE 2017 - Front assembly test assembly

#19. JULY 2017 - new clutch installation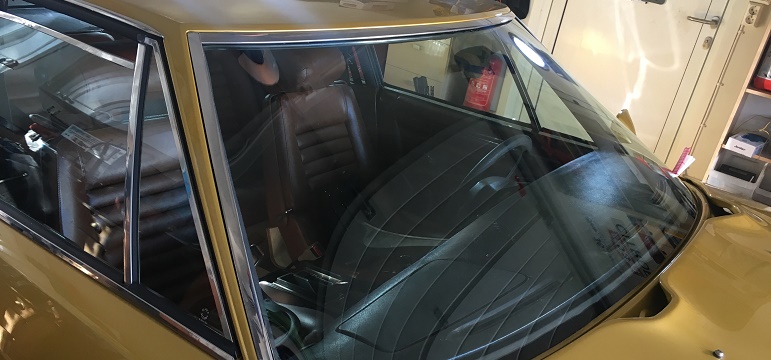 #20. AUGUST 2017 - New windscreen mounted as well as completing the interior
TBC